Transform your returns into exchanges and new sales
Returns management platform providing smart alternatives to returns, maximizing exchanges, new sales and sustainable logistics backed by proprietary AI and over 200.000 drop-off points.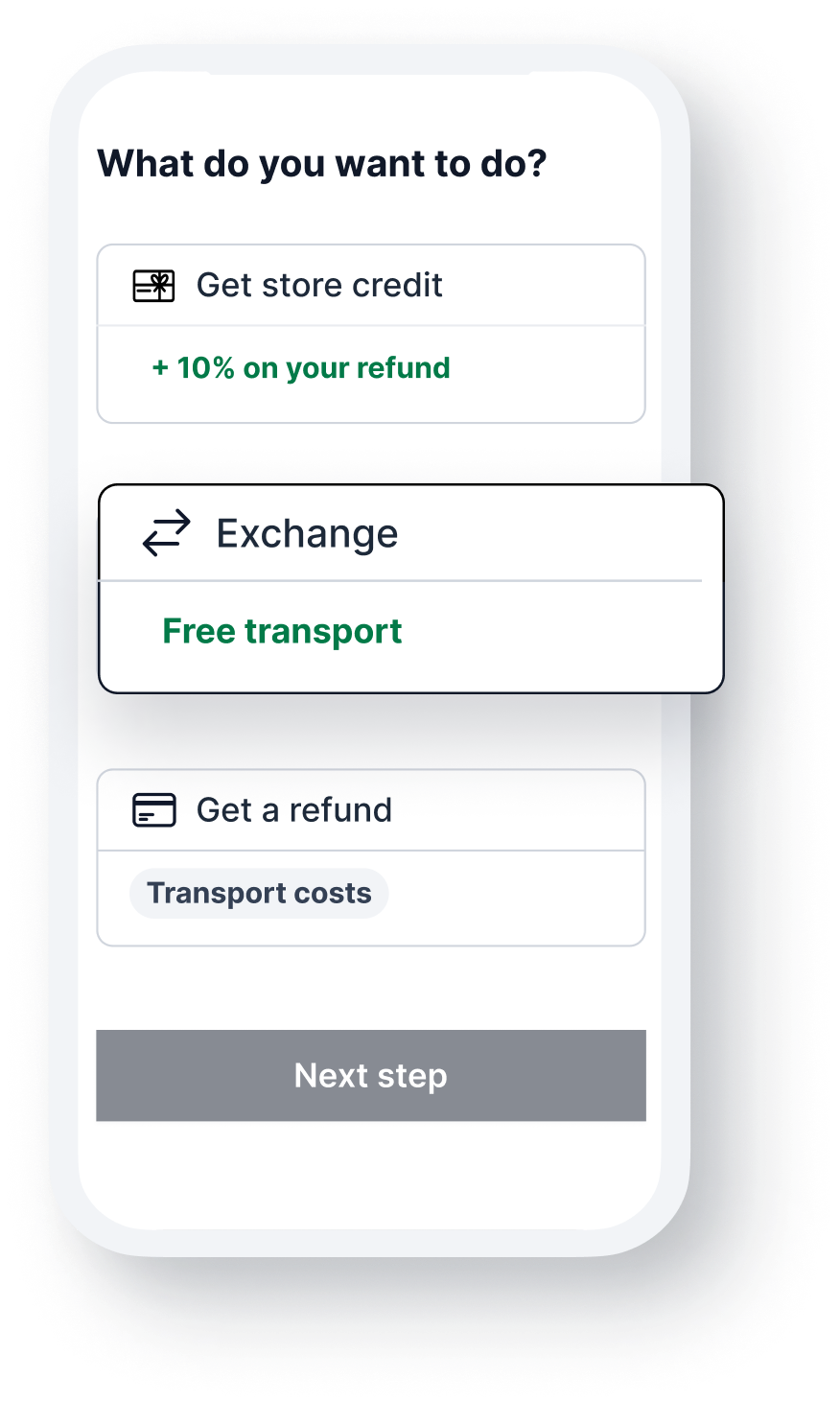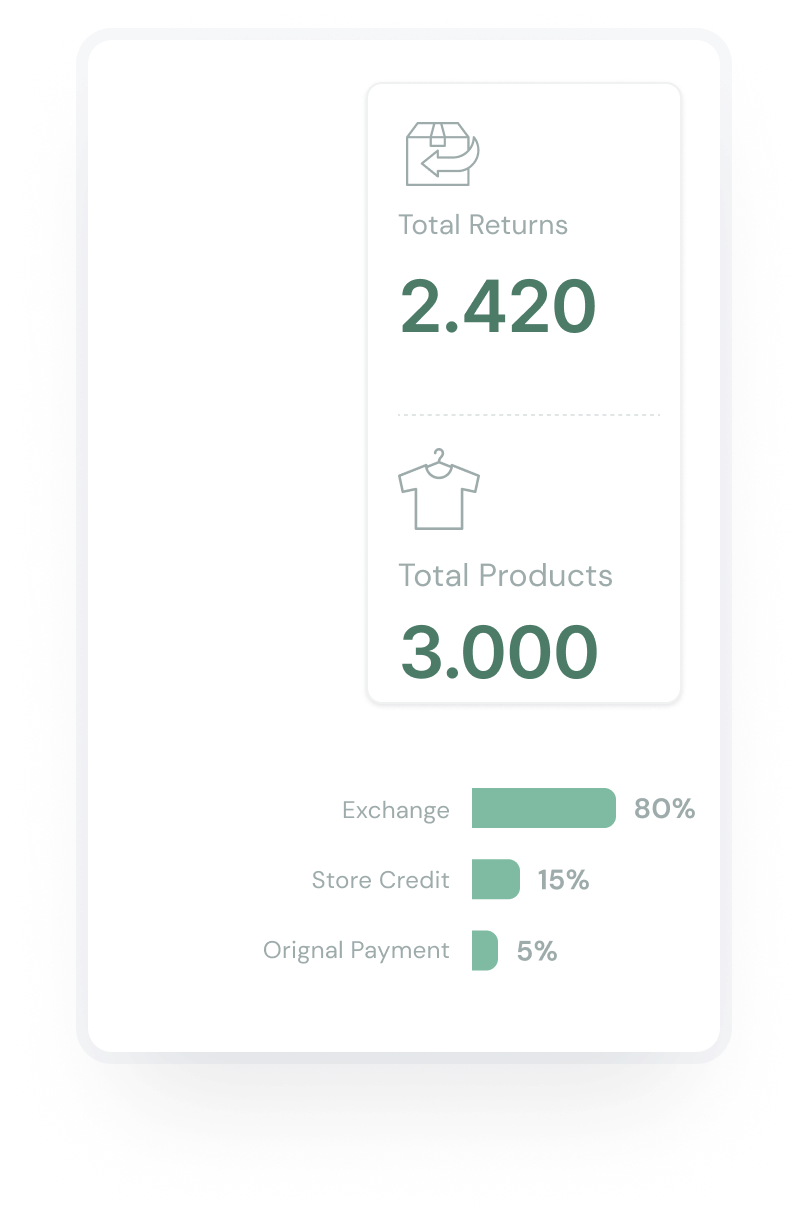 What benefits can we provide?
Revenue retained
Possibility of buying the whole range in the returns process.
Integration of alternative refund methods (Customer loyalty programs, credit at shop, proprietary wallet).
100% all-channel solution to reinforce online and hands-on purchases
End user satisfaction
We improve your customers' experience.
We facilitate independent management of changes and returns.
Instant refunds or at the drop-off point.
Operating cost
We optimize the pick-up process, making it cheaper and more environment-friendly.
We automate procedures, enabling time and cost savings.
We invest in technology adapted to each brand.
Incidents
We reduce the average call center handling time and associated costs.
Automated label generation and refunds.
We provide for carrier mistakes and generate real-time solutions
Reduction of carbon footprint caused by returns
We boost the use of our network of over 200,000 drop-off points.
We provide incentives for going to shops through our all-channel solution.
We connect and measure carriers with environment-friendly solutions
of New sales generated
Integration of production recommendation models via advanced analytics.
Generation of workflows that optimize decisions in the customer's purchase/returns journey.
Connection with customer loyalty and direct marketing programs to boost new sales in every contact with customer.
Product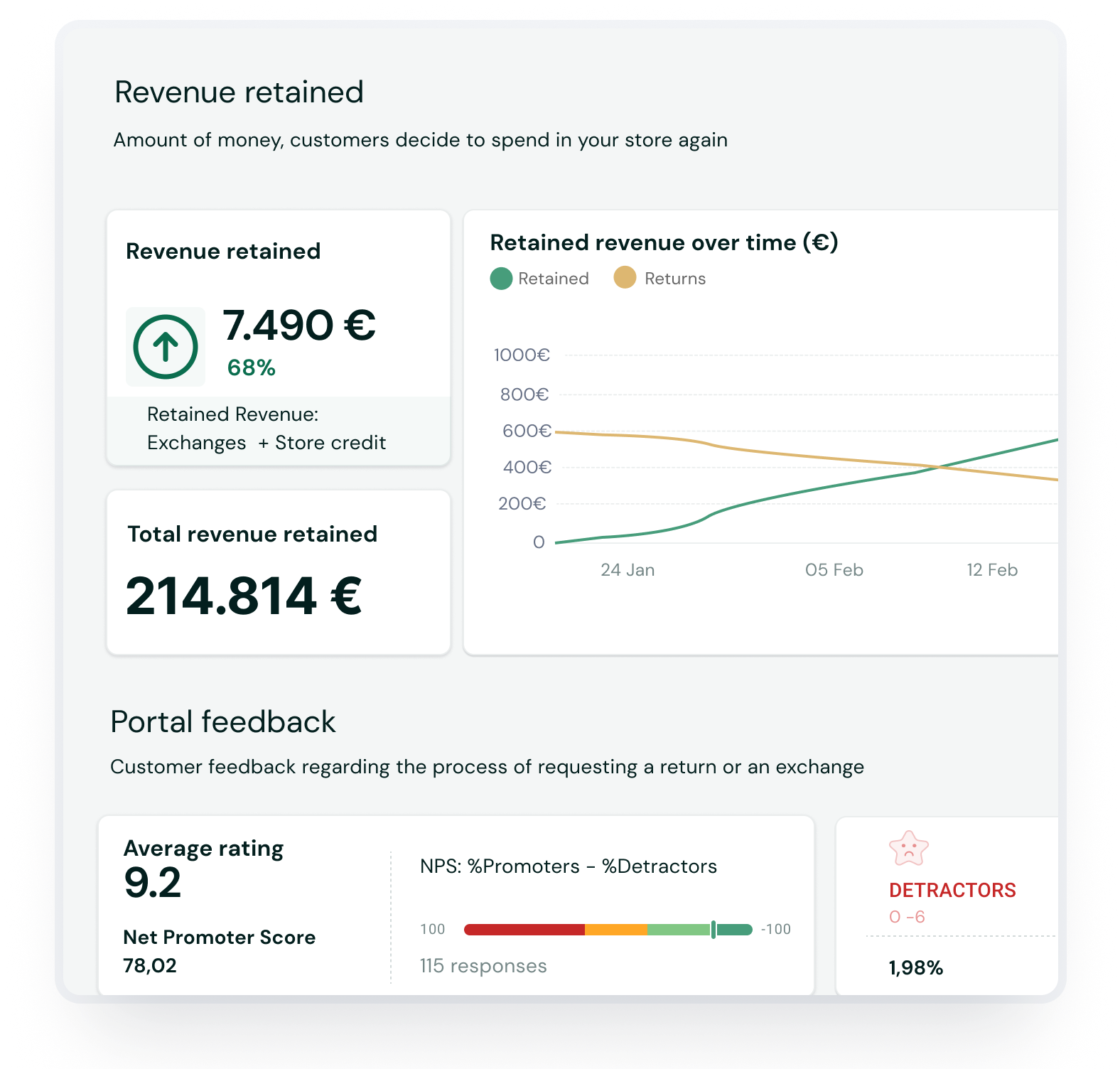 INTEGRATION
Automatic connection to any eCommerce platform, ERP, WMS and more than 50 carriers in Euro